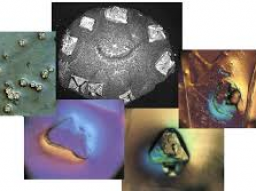 Clusteranalytik - intelligente Diagnose, erfolgreiche Therapie.
In Clusteranalysen und Therapien > Alle
Location:

Live webinar

Video price:

for free

Video duration:

1 hour and 7 minutes

Language:

German
A recording of this webinar is available.
Clusteranalytik, ein holistisches System, welches über Kristallisate eine ganzheitliche Diagnose ermöglicht, wird hier vorgestellt. 
Die Zukunft der Medizin liegt nicht in der isolierten Beeinflussung erkrankter Organismen, sondern in der größtmöglichen Nachahmung komplexer Abläufe. Dies bietet die innovative Methode der Clusteranalytik. Dieses Webinar ermöglicht den Einblick in das Verfahren der Clusterdiagnostik und zeigt das Besondere der Clustertherapie. Jedes Zeitalter hat ihre besonderen Krankheiten, aber auch ihre neuartige Diagnose und Therapiemethoden. Clusteranalytik ist die Antwort auf die Krankheitsbilder unserer Zeit!